Business owners –
Improve your business with the right information
We publish guides that help you to start and run a successful business by: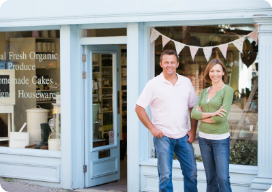 researching your business idea
helping you start up a new business
explaining business and marketing plans
highlighting business-specific trading and legal issues
helping you find new customers
Our range
We publish three types of information, each designed to help you start or improve your business.
Guides on Businesses You Can Start
Theses guides are perfect for when you are thinking about starting a business. They provide specific information about the regulations, challenges and trends for a specific business type (be it Car Repair, Beauty Therapist, Tour Guide or Wedding Planner).
Browse the full list of Businesses You Can Start guides »
Guides on How To Run Your Business
Running your own business is a challenging prospect; there is so much to learn and it can be hard to know where to begin. The guides cover the most common issues that you need to think about. They include information on sales and marketing, cash flow, office management, employment and much more.
Browse the full list of How To Run Your Business guides »
SA Market Summaries
We know that you need to understand the market sectors that you are in, so you can plan for opportunities and threats. The problem is, most market intelligence is expensive, and is written for economists; our SA Market Summaries are not.
The summaries bring together – in an easy-to-read format – the important aspects of South Africa's main economic sectors. They will give you a good start when trying to understand the market for your business idea, and when making proposals for funding.
Browse the full list of SA Market Summaries »
Read a sample market summary »
Call 084 645 4635 to find out more about our Guides.
Resources for business owners
Here are some free resources that will help you in starting and running your business. We've created them with you in mind, so they're easy to understand and not full of the usual business jargon.
Managing the money
You're more likely to sleep soundly at night if you have a clear idea of exactly how much money you need to earn personally to keep going, plus how much money you have coming in and out of your business. In other words, are you making enough to survive?
Download our free personal survival budget and simple cashflow forecast sheet to help you keep track of the lifeblood of your business.